Technology makes it easier than ever to stay connected. With allied health education programs quickly shifting from in-person to online learning due to COVID-19, technology has given learners the opportunity to continue their education programs despite social distancing requirements.
The adoption of eLearning, however, has been on the rise for years, helping more people access education in new ways. Education programs continue to trend toward an online-based model—which means exams, including national certification exams, are too.
There are three kinds of remote proctoring: live, recorded, and automated. Today, we're going to take a look at live remote proctoring, or LRP.
What Is LRP?
The National Commission for Certifying Agencies (NCCA) defines live remote proctoring as "remote proctoring that occurs with a person actively watching and monitoring a candidate during the time of the test administration and that provides safeguards for exam integrity and validity similar to in-person proctoring."
Online exams can pose a higher risk for security incidents, or cheating than an in-person exam, and when it comes to professional licensure or accreditation, ensuring exam security is critical. How can an organization issue a license if they can't trust the test results? LRP ensures that all test-takers play by the same set of rules, so organizations can feel confident that the results are legitimate.
How Does It Work?
Identity Verification & Exam Room Check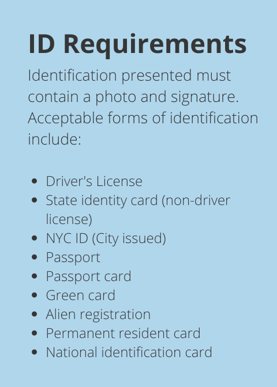 As with many in-person exams, test-takers first have to verify their identity before beginning the exam, to prevent people from hiring someone to take the exam on their behalf. To do this, proctors will require the candidate to show one of the acceptable forms of I.D. via their computer's web cam. Candidates may also be asked to take a picture of themselves, and the proctor will then compare the picture with that of the I.D. to ensure a photo match.
In some cases, test-takers may also be required to show the proctor the room where they're taking the exam. This is done to ensure the room doesn't contain any materials that could help the individual during the exam.
Monitored Exam
Once the exam begins, test-takers work with their webcams on. The proctor can view everyone's camera feeds on one screen, or they can look at individual webcams to monitor participants. The proctor and candidate can communicate via live chat, but the candidate may not leave the room, or allow anyone to enter the room in which they are taking their exam.
Many LRP platforms offer pop-in functionality, so proctors can check in on individuals at random, although some one-on-one exams allow proctors to maintain a continuous view of a test-taker.
LRP vs. Online Meeting Tools
So what makes LRP platforms different from, say, Skype or Zoom? After all, it's just a webcam, right? Not quite.
Designed Specifically for Proctoring
LRP systems are designed specifically for the purpose of proctoring exams, which means they employ additional measures to prevent and catch suspicious activity. Many platforms use a combination of artificial intelligence (AI) and live proctoring: the AI continually monitors test-takers, tracking things like eye movement and attention rate, then flags any suspicious behavior to a live proctor, who can pop in to intervene. Proctors for this exam modality are also specially trained and certified.
LRP platforms can be set to lock down external sites, preventing test-takers from looking up answers online. Some LRP platforms flag when a user's computer, cell phone, or tablet searches for keywords or phrases matching an exam question, and many employ technology to identify and remove any unauthorized reproduction of exam questions on third-party sites.
These additional layers of security ensure a level of exam integrity that can't be achieved on standard web-chat applications. That's why the results of exams proctored using LRP are more readily accepted by accrediting and licensing agencies—and why the results of exams taken with a less secure online meeting tool may be rejected.
Ongoing Audits/Updates
Another key difference is that LRP platforms are constantly being audited and updated to adapt to the behaviors of test-takers.
For example, many test-takers have a habit of looking off into the distance when they're trying to think of an answer. The AI might flag that behavior as suspicious, but with ongoing audits, the AI's definition of "normal" behavior can be adjusted. By the same token, if a new method for cheating becomes popular, the AI can be tweaked to recognize behavior that suggests the test-taker is attempting to cheat.
Trained & Certified Proctors
With online meeting tools, the qualifications—and quality—of the exam proctor may vary. In many cases, the proctor has another job, and they often operate according to preset guidelines; in other words, if there is a unique issue with a test-taker, the proctor may not have the experience needed to make the appropriate judgment call.
Online meeting tools also lack the monitoring capabilities of LRP systems, which makes it much more difficult for the proctor to keep an eye on every test-taker and ensure the rules are being followed. With LRP, the proctors are trained and certified testers who have the experience to adapt to new situations or requests. These proctors also benefit from AI and facial recognition/tracking technology that normal online meeting tools lack.
With the recent shift for many allied health programs to online learning, LRP offers a new approach for current and future allied health professionals to take national certification exams. LRP offers the security and integrity of in-person exams and adds the flexibility and ease of use we expect from our technology. It's a winning combination when the need for healthcare workers continues to grow and traditional testing facilities are not available to operate at full capacity.
Learn more about LRP in this webinar, available to watch on-demand now.