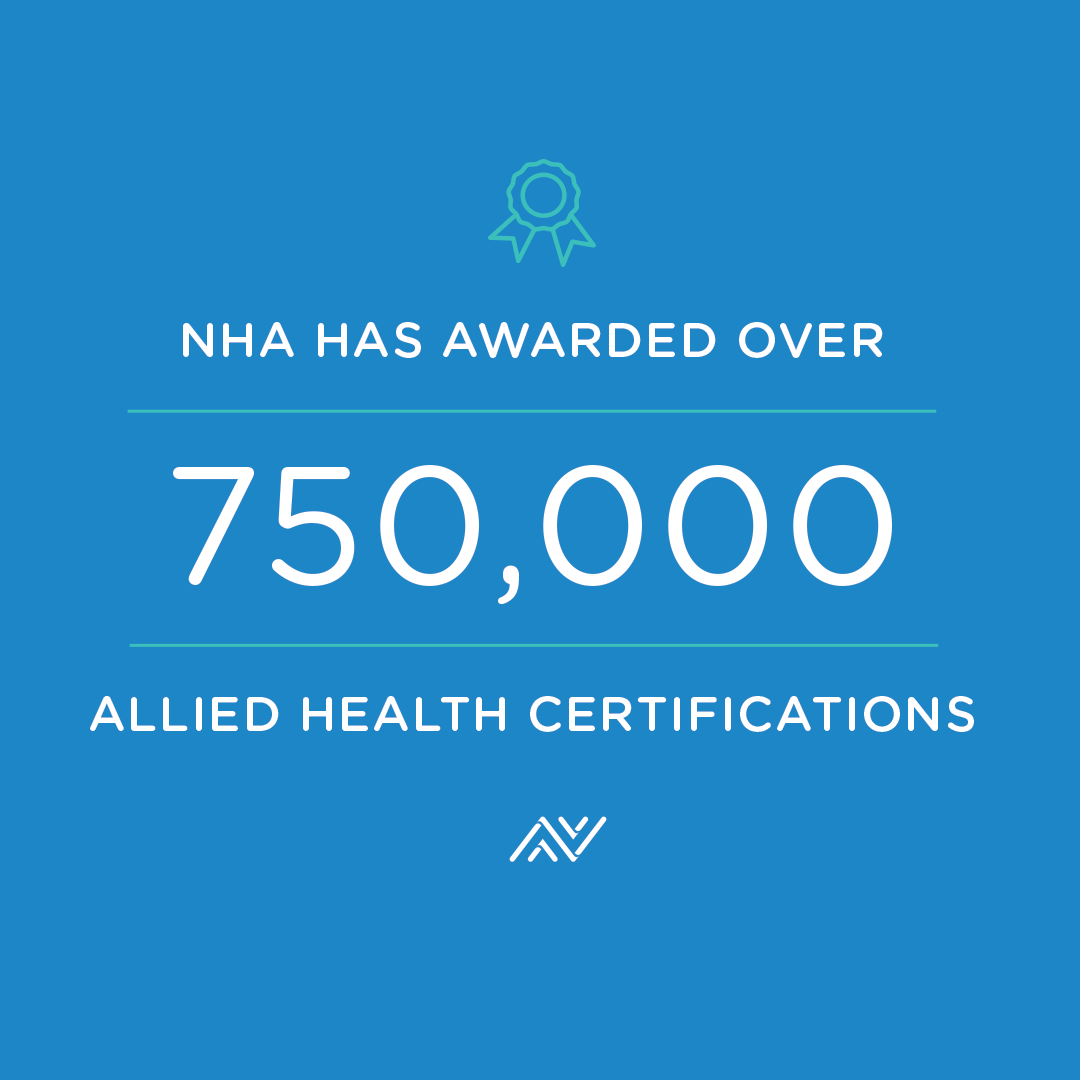 National Healthcareer Association (NHA) remains committed to investing in the industry, developing meaningful products and providing access to solutions for its students, educators and employers. Recently, NHA reached an important milestone for allied health professionals and the industry they serve, by awarding 750,000 certifications.
"The allied healthcare landscape is changing and we have the opportunity to empower more professionals to access a better future," says Jessica Langley, Executive Director of Education and Provider Markets, NHA. "Looking forward, we're growing our advocacy footprint at the state and federal level and continuing to develop relationships with strategic partners and industry leaders. Additionally, we are excited about recent work with the military, high schools and higher education to elevate patient outcomes through certification."
Current healthcare trends are empowering allied health professionals to take on greater responsibilities, highlighting the importance of certification more than ever. In fact, 99% of employers and educators surveyed believe certification is important, according to NHA's 2018 Industry Outlook Survey, conducted by Litigation Research + Consulting. The Bureau of Labor Statistics website anticipates the employment of select allied healthcare occupations to grow 18 percent from 2016 to 2026, adding about 2.4 million new jobs.
In response to this industry growth and evolution, NHA is developing new products – most recently its TEAM Based Care™ product, an online learning and assessment-based certificate focusing on standardized learning for care teams to provide patient-centered care. Along with new products, NHA is constantly looking for ways to enhance existing products and services, including enhanced preparation resources to accommodate and reach multiple types of learners with audio narration, a reading tracker, enhanced graphics and more.
"Awarding 750,000 allied heath certifications is an honor," says Mike Dahir, General Manager, NHA. "To us this number represents thousands of lives that are changed, as well as a growth in passion to improve quality care for patients. As we continue to grow and evolve, our customers can expect additional learning resources, continued innovations and to be cared for and served at the highest level."
To learn more about NHA and its certification products and resources, click here.