Help Prepare Your Students for Certification:
Online Tools and Resources
Resources to help you achieve success in remote and hybrid learning programs
Simulation Learning
NHA is proud to offer two simulation products: PersonAbility™ and Principles of Health Coaching™. Studies show that the use of simulation in the classroom performs better through the receptivity of learners and recall of information. Our simulation tools offer detailed reviews and assessments making them a great option for distance learning.
Get Your Students Ready for Certification Success
We're grateful for all that you do to support students along their healthcare journeys, and we also want you to feel supported. That's why we're here to help streamline your activities with a roadmap that will save you time and maximize student success.
1.

Complete your course information for NHA

2.

Prepare to use NHA resources and tools prior to the course start

3.

Invite students to create an account as soon as possible

4.

Use NHA exam prep resources
• Implement study guide & quizzes
• Assign NHA Practice Tests and use of the Focused Review ™
• Analyze student progress with reporting tools

5.

Invite students to apply for an exam as early as possible (at least two weeks out)

6.

Monitor applications and approve the exam roster before the closing date

7.

Review exam day requirements and best practices

8.

Encourage students toward success

9.

Celebrate student certifications
Interactive Online Study Materials and Exam Preparation
Add NHA's interactive online exam preparation materials and practice exams to your study routine. These powerful tools can help you simulate the exam experience and provide insight into the content areas that you may need to focus on to prepare for your exam.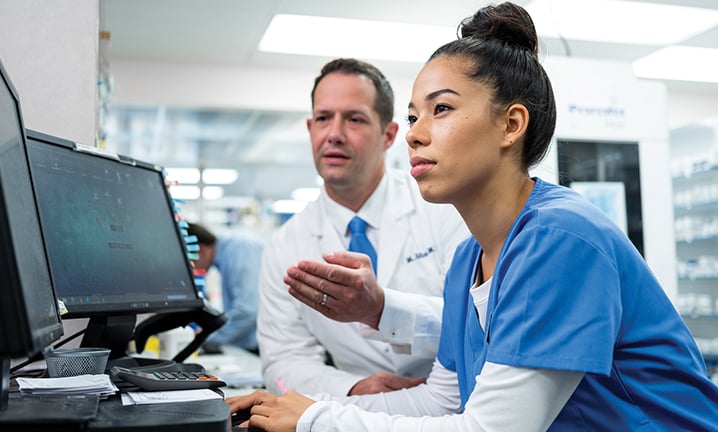 Tailor Your Candidates' Personalized Study Plan with Focused Review®
Focused Review® is a complimentary feature within NHA practice assessments that help learners develop a personalized study plan. After completion of a practice exam, this tool allows candidates to tailor their study plan by providing immediate remediation for questions answered incorrectly. Many instructors even build this into their capstone courses.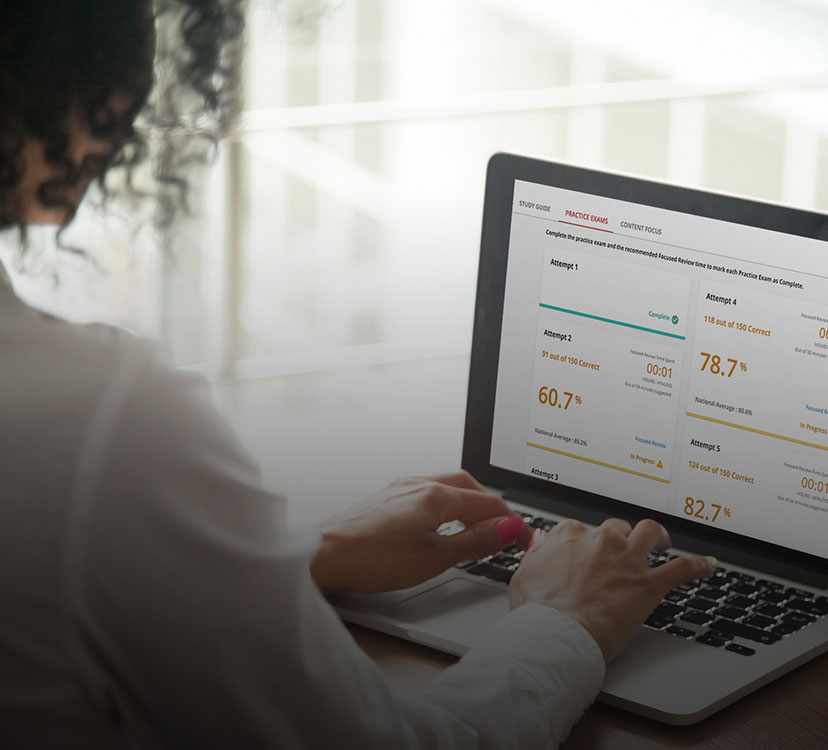 Pre-Exam Learning Insights Tool
All NHA study materials include access to our pre-exam learning insights tool — NHA P360 Vitals™. P360 Vitals™ provides instructors, administrators and students on-demand access to personalized study material and performance data through the NHA Cert Portal. Students and instructors can easily identify key problem areas within the content and remediate when it matters most — before exam day. As an instructor, you can view results for your cohort, class or even by student.
Six Ways You Can Help Students Pass the NHA Certification Exam: For Secondary and Post-Secondary Educators
On-Demand
There is nothing educators love more than watching their students succeed. Join us for this informative session for an overview of the resources NHA provides for NHA exam certification preparation and to learn what's new in 2021. You'll discover the ideal order of resource use, best practices for candidate remediation and tips for exam day success.
Six Tricks to Help You Prep for the NHA Exam: For Students
On-Demand
NHA is excited to offer candidates the opportunity to learn how to best use your NHA certification preparation resources to successfully prep for your exam day. Join NHA's Client Experience Team to learn more about the resources developed for healthcare certification candidates including high impact content review, practice questions and review resources.
What You Need to Know Before you Proctor an On-Site NHA Exam: For Proctors
On-Demand
We know how important a great exam day is for certification candidates and proctors. Join NHA for a webinar to learn all the tips and tricks for providing the best possible exam day experience for your NHA Certification Exam candidates at your campus. We will cover everything from preparing in advance of the exam through to providing a great exam day experience.