Whether you're a healthcare professional or in training to become one, chances are you're busy balancing your personal and professional responsibilities. It's important to stay on top of industry trends, news and research, but it can be challenging to find time to educate yourself. Podcasts are a great way to learn on the go. You can tune in during your commute, lunch hour or workout routine — multitasking at its finest!
Below are six of our favorite healthcare podcasts to inform and inspire. Consider subscribing to them so you can always stay in the loop.
1. Paradigm Shift of Healthcare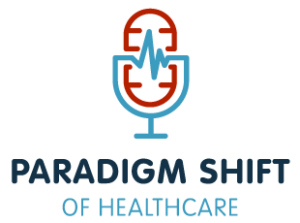 Recommended if you: want new perspectives on healthcare
"Paradigm Shift of Healthcare," hosted by Michael Roberts, Scott Zeitzer, and Jared Johnson, shares healthcare stories from providers and thought leaders who are changing patient care. There's no denying that healthcare is evolving, and this podcasts highlights some of the ways healthcare leaders are challenging the status quo.
2. Healthcare Triage Podcast
Recommended if you: want to learn something new in just 30 minutes
Host Dr. Aaron Carroll and her expert guests break down healthcare policy and medical research in topics ranging from cancer to night terrors. Tuning into "Healthcare Triage Podcast" can help you learn something new, get highlights from the latest healthcare research, and get answers to your healthcare questions.
3. Healthcare Rap
Recommended if you: Want to discover innovative ways to approach healthcare marketing (and be entertained while you listen!)
Digital health influencer and rapper Jared Johnson joins forces with industry veteran Peter Balistreiri to share healthcare marketing insights. There's never a dull moment on "Healthcare Rap," and you'll be both inspired and entertained as you listen.
4. Outcomes Rocket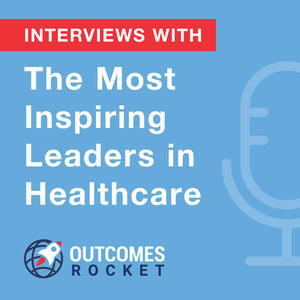 Recommended if you: Want timely information to help stay up-to-date with the latest innovations and trends in healthcare
"Outcomes Rocket" balances innovation and healthcare best practices to bring you information about topics such as artificial intelligence, virtual reality, healthcare consumerism and even business growth.


5. StartUp Health NOW
Recommended if you: Want inspiration from inventive healthcare startups to challenge yourself to be more forward-thinking
"StartUp Health NOW" features stories from innovators and entrepreneurs who are "reimagining health and wellness." You'll hear about the latest apps, products and creative uses of data that healthcare entrepreneurs are bringing to the table.
6. OnScript with NHA
Recommended if you: Are a future or current pharmacy technician, or someone who advocates for pharmacy technicians
Of course, we couldn't make a list without including our new podcast! "OnScript with NHA" is the first podcast within the Pharmacy Podcast Network to focus on pharmacy technicians and explores their impact on workflow and patient care. You'll hear from pharmacy industry leaders, practicing professionals, as well as educators with vested interests in the success of pharmacy technicians.