Oregon Charter Academy Creates Online Medical Assisting Program That Serves Students State-wide
When schools shifted to online learning in response to the coronavirus crisis, many looked to successful models like Oregon Charter Academy (ORCA) for guidance on how to effectively teach remotely.
ORCA is a tuition-free online charter school that serves K-12 students throughout the entire state. For 15 years, ORCA has given students access to inclusive and rigorous learning experiences, and one of their newest opportunities is a Career and Technical Education (CTE) program called ASCEND. The CTE program is unique in that students can prepare for postsecondary or career success almost exclusively online.
ASCEND is in its third year. High school students can choose one of four career pathways: Computer Science, Business Management, Early Childhood Education, and Medical Science. Graduates from each pathway have an opportunity to earn industry certification, as well as gain relevant knowledge, skills, and experiences to help prepare them for postsecondary or career success.
"We serve a variety of students from different demographics and backgrounds," said John Meyer, ASCEND Program Administrator. "We are student-focused, and we individualize the program to meet each student's needs and goals."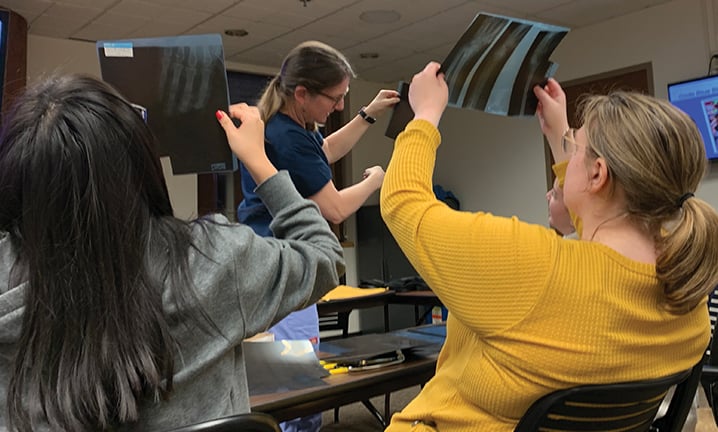 Students in the ASCEND Medical Science program build a strong foundation of knowledge as well as clinical and soft skills to prepare them for a wide variety of healthcare career paths. All students sit for the CCMA exam for the opportunity to become certified medical assistants.
Dr. Jennifer Wallace, Medical Science CTE Master Teacher at ORCA, said that the CCMA was chosen because of the extensive online resources available through NHA (such as the PersonAbility™ soft skills learning and assessment tool and online study resources) as well as the certification's broad application that could be useful for a variety of careers. "It's a great baseline for any healthcare path," she said. "The CCMA sets them up for success whether their end goal is to become a medical assistant, or they want to pursue further education at a postsecondary institution."
Although instruction is remote, and has been fully remote since the pandemic, they have also used in-person instruction in the past for clinics and internship experiences. When the coronavirus closed doors to these opportunities, they shifted to even more online solutions. "I was streaming dissections from my kitchen," said Dr. Wallace. "We're used to finding innovative online solutions, so with COVID we just had to be flexible and creative. We made it work."
Almost Exclusively Online
Having an almost exclusively online CTE program opens up opportunities to students across the state, but it also comes with some challenges. Instead of having a handful of key partnerships with higher education institutions and healthcare employers, ASCEND has many spread across the state — and is continually adding more. Oftentimes students find their own internships, and ASCEND follows up with site visits. As ASCEND gains more awareness and their reputation grows, organizations now reach out to them; a testament to the program's early success.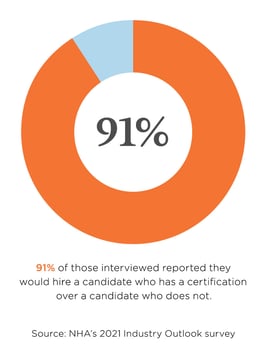 Last year, ASCEND had a 100% graduation rate. This year, they are preparing to graduate about 60 students in the Medical Science program. Most graduates choose to continue their educational journey through a postsecondary program, and often use their CCMA certification to obtain employment while they are in school. Others use their CCMA to launch a career in medical assisting, or stack credentials to pursue more allied health professions.
Advice for Program Directors
When asked what advice he would give to program directors piloting their own CTE program, Meyers said to set a goal (in their case the CCMA), and backtrack from there. For the ASCEND Medical Science track, the CCMA exam became a blueprint for curriculum, classes, tools, and relationships that would mold the program into the success it is today. "Set your goal and set it high," he said. "Don't lower your expectations, but be flexible about how you get there."
High standards and flexibility have led to a successful program launch. ASCEND is constantly adjusting their curriculum and tools to meet the needs of today so their students can achieve success in their future.
"We develop lasting relationships with the students," Dr. Wallace said. "I get messages from my past graduates and I love hearing about their achievements after graduation. It's really rewarding and shows the importance of what we're doing."