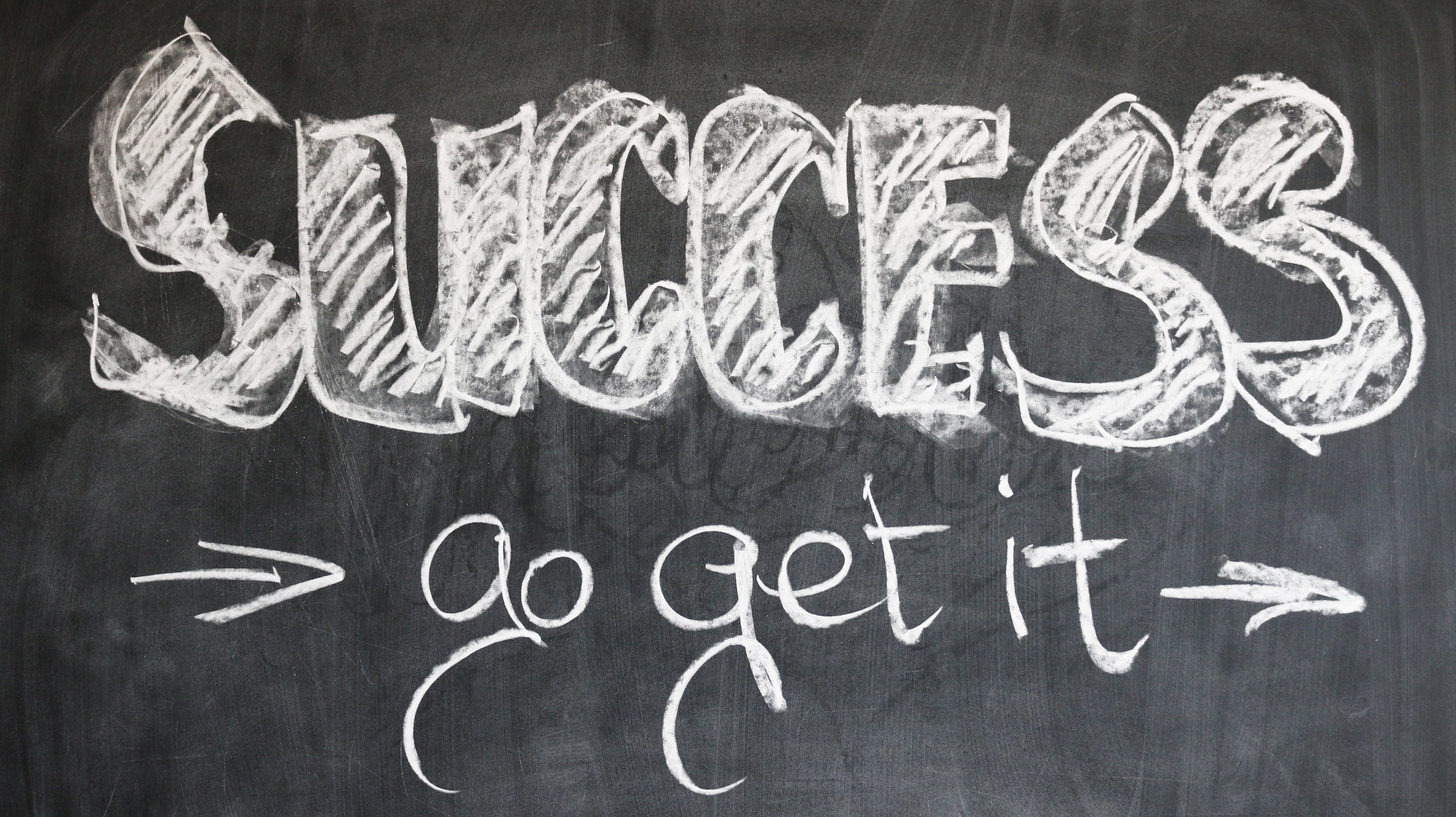 Choosing an allied health certification provider is a decision that should be made carefully and with intention. After all, it is your career you are talking about. As you research your options, use these seven criteria to give you a clear picture of which provider may be best for you.
1. Accreditation: Certifications should be recognized and respected by an
accrediting body, not just a certificate of program completion. Look for the stamp of approval from a national accreditor such as The National Commission for Certified Agencies (NCCA). It sets standards to ensure that certification programs and their exams meet national industry expectations.
2. Industry Advocacy: Your provider should advocate for the industry and the professionals working in it. They can regularly help communicate the value of certification with US regulatory and legislative bodies, as well as connect employers with qualified candidates.
3. Accessibility: Your certification partner should understand the challenges of today's students and job seekers. Look for a provider who allows you to test on campus, at work, or at a nearby testing center. NHA provides multiple paths to eligibility, find out if you are eligible to sit for one of our exams here.
4. Customer Service: Search for a company that you can trust, and one who offers consultation with every interaction. You deserve personal service and a provider who constantly communicates important exam dates, certification renewal and continuing education opportunities.
5. Supporting Exam Preparation: Your certification partner should be dedicated to continuously elevating the learning experience by performing industry research, and evolving their tools to meet the needs of today's learner. Look for exam study resources that offer self-paced learning and real-world application of job tasks and concepts. Also look for practice tests to help you prepare and build your confidence for the nationally accredited certification exam.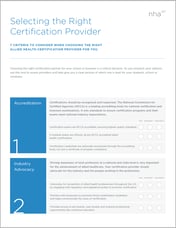 6. Analytic Support: We live in the age of data, so your certification company should be able to provide you with insights to improve your learning and performance. Look for personal remediation tools and reporting from your provider that can direct you back to concepts on the test plan you still need to master.
7. Multiple Credentialing Opportunities: Look for a partner who can help you "stack" credentials, or earn more than one certification to validate an expanded skill set. But once again, make sure each certification has earned national accreditation.
No matter what your certification and career aspirations are, be sure to find a provider that complements your end-goals. It's easier to succeed when you have a whole organization in your corner. For more help, download our Selecting the Right Certification Provider, printable comparision tool.