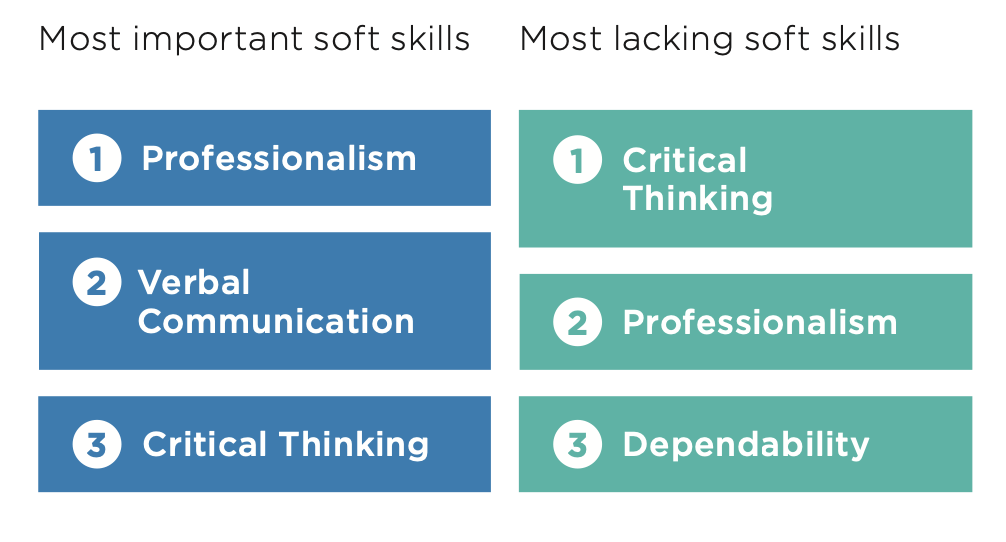 Patient care technicians provide hands-on assistance to patients, with their main job responsibilities including providing basic patient care and performing safety checks. Soft skills are especially important in healthcare roles with frequent patient interactions.
In our recent survey of employers in the
2020 Industry Outlook
, the soft skill that's most important for patient care technicians to possess is
professionalism
. It's also one of the most lacking.