As an allied health professional, your days are spent investing your expertise, energy, and compassion in the lives of the patients you serve through your clinical or administrative skills. Each interaction and task throughout your day is an opportunity to ensure that the patients you care for feel the commitment you have to your chosen career and to their experience.
But how strong is your commitment to yourself? Are you taking time to invest in your professional development? What steps are you taking to level-up your career and thrive in your job?
If you haven't made time to reflect on your career goals and assess opportunities for growth recently, consider taking some time to think about steps you can take to continue to find joy and challenge in your work. Committing to yourself and the forward momentum of your career will help you create new opportunities for advancement and personal satisfaction.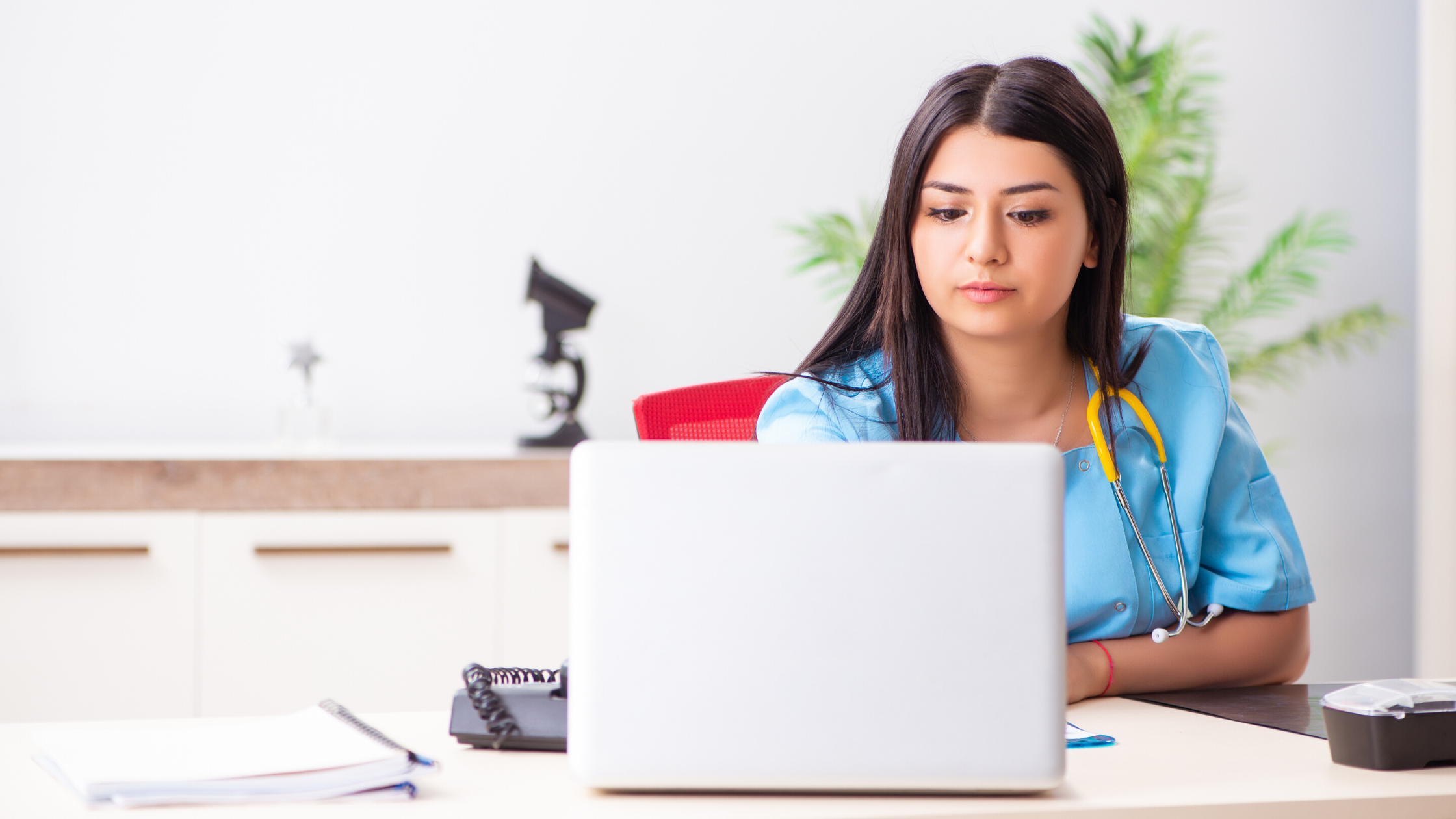 Here are a few steps you can take to guide your reflection and planning.
Make Time to Take Time: Put Self-Care on the Agenda
We're all familiar with the passenger safety concept of applying your own oxygen mask first so that you can help others in the event of a change in cabin pressure. The same strategy applies in your role as a healthcare professional: to provide patients with the best-possible experience, whether you're meeting them at the front desk or providing clinical services, you need to bring your best self to work.
Investing time in self-care can be a powerful first step in prioritizing yourself and your career. When you feel well and take time to breathe, move, and pause for gratitude, it will be easier to think clearly about your work and what you envision for your future.
And before you sign off because you think self-care involves hour-long yoga classes and expensive herbal remedies, remember that self-care really means taking proactive steps to improve your wellbeing.
That could mean scheduling your annual physical, taking five minutes during a break at work to close your eyes and breathe in and out, taking a quick walk in the morning, or planning healthy meals so that you're well-nourished. The point here is to take time to think about what you can do for yourself to help maintain your physical and mental health.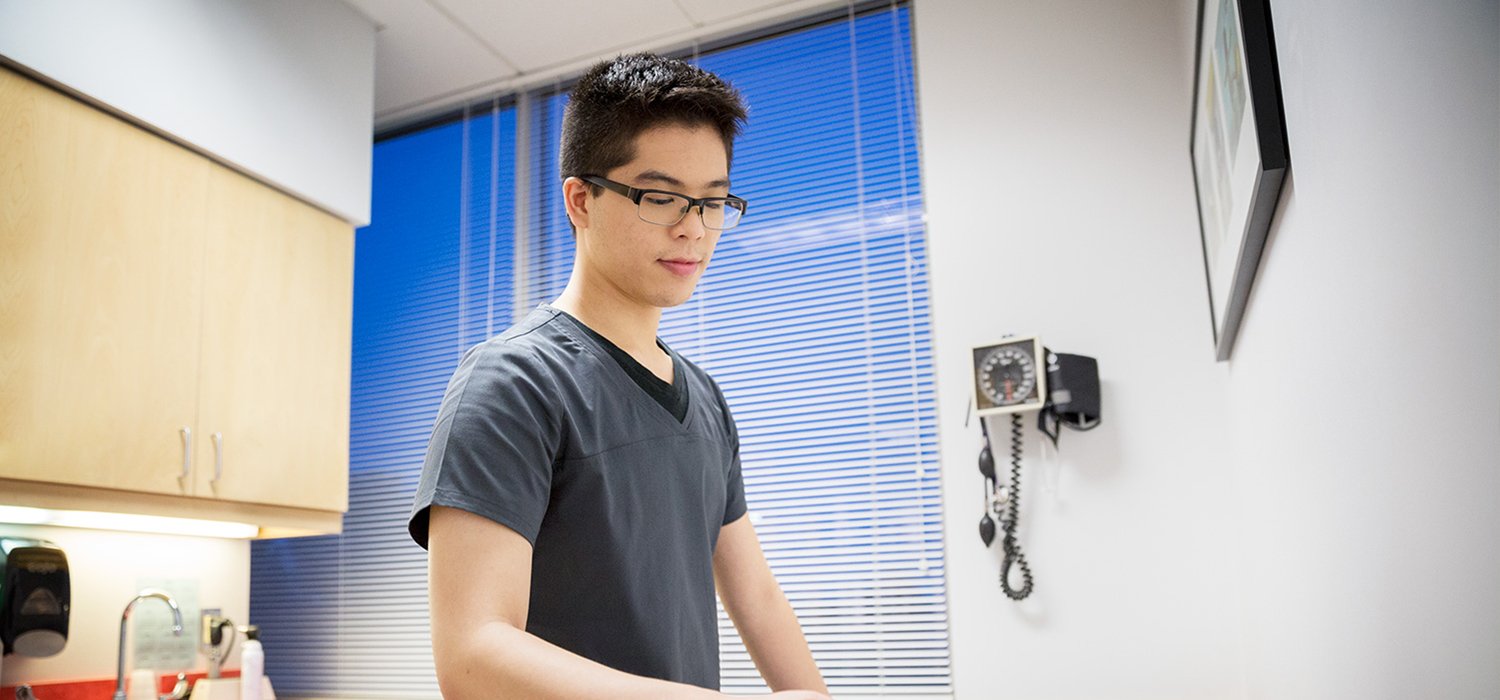 Reconnect with Your Goals
Taking time to invest in your wellbeing also means considering what makes you happy, where and how you excel professionally, and what your goals are for your career path. If you haven't given thought to the big picture recently, consider sitting down and writing responses to the following questions:
--> Review your current job description and ask, How do my training, skills, and goals fit my current role?

Do you feel qualified for and successful in your job? If not, why not? Or, do you crave the challenge of additional responsibility? If yes, how might you request and expanded role?



-->

To get more insight here, consider taking a

self-assessment

to better understand how you're engaging in your current role and how you might improve your performance. If you're feeling a disconnect between the requirements of your current role and your personality, consider taking a personality assessment, like an

Enneagram

or

Myers-Briggs

assessment, to gain insight into your personality type and how that might factor into which position in allied healthcare will suit you best.

Exercises like these won't provide all the answers, but becoming more self-aware and understanding how your professional role and personality intersect can be helpful in finding long-term success in a job that suits your skills and makes you happy.
--> What is the next professional milestone I hope to achieve? If you're considering transitioning into a new role, now is the time to investigate additional credentials that can help you build the skillset and resumé that will allow potential employers and managers appreciate your training and experience.

--> What steps can I take today, this week, this month, and this year to move closer to my professional objective? Can you take on additional responsibility? Begin a training course? Reach out to someone you know in the role you hope to move into to learn more?


--> As you plan next steps, set yourself up for success by charting your course clearly and with intention, using the SMART goals approach: Specific (simple, sensible, significant); Measurable (meaningful, motivating); Achievable (agreed, attainable); Relevant (reasonable, realistic and resourced, results-based); Time bound (time-based, time limited, time/cost limited, timely, time-sensitive).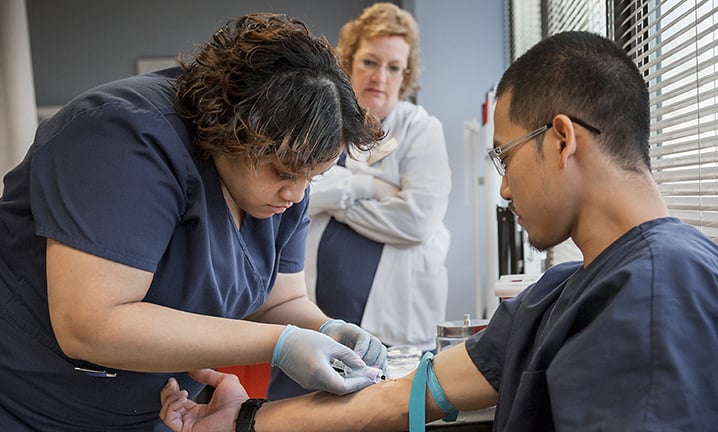 Seek Out Opportunities to Learn

If the time spent considering your goals and career path have led you to realize gaps in your knowledge or skills, this is the perfect opportunity to think about training and continuing education (CE) can help you move forward.
Insight and data from allied healthcare employers, published in the 2020 Industry Outlook, offers clear information about which skills employers prioritize across a variety of roles. For instance, among medical assistants, employers rank professionalism, communication, and critical thinking as the top three most-desired soft skills.
If you're in that role, do you feel you've mastered those skills? If not, is there opportunity to learn and train in those areas? Take some time to review the skills employers are seeking in your role to understand opportunities for growth and seek out related training.
As you think about new skills you'd like to learn or current skills to bolster, know that there are a variety of paths to knowledge and training to fit your needs, which may be offered through your current employer or through an external organization, including: on-the-job training, online training, workshops, and videos.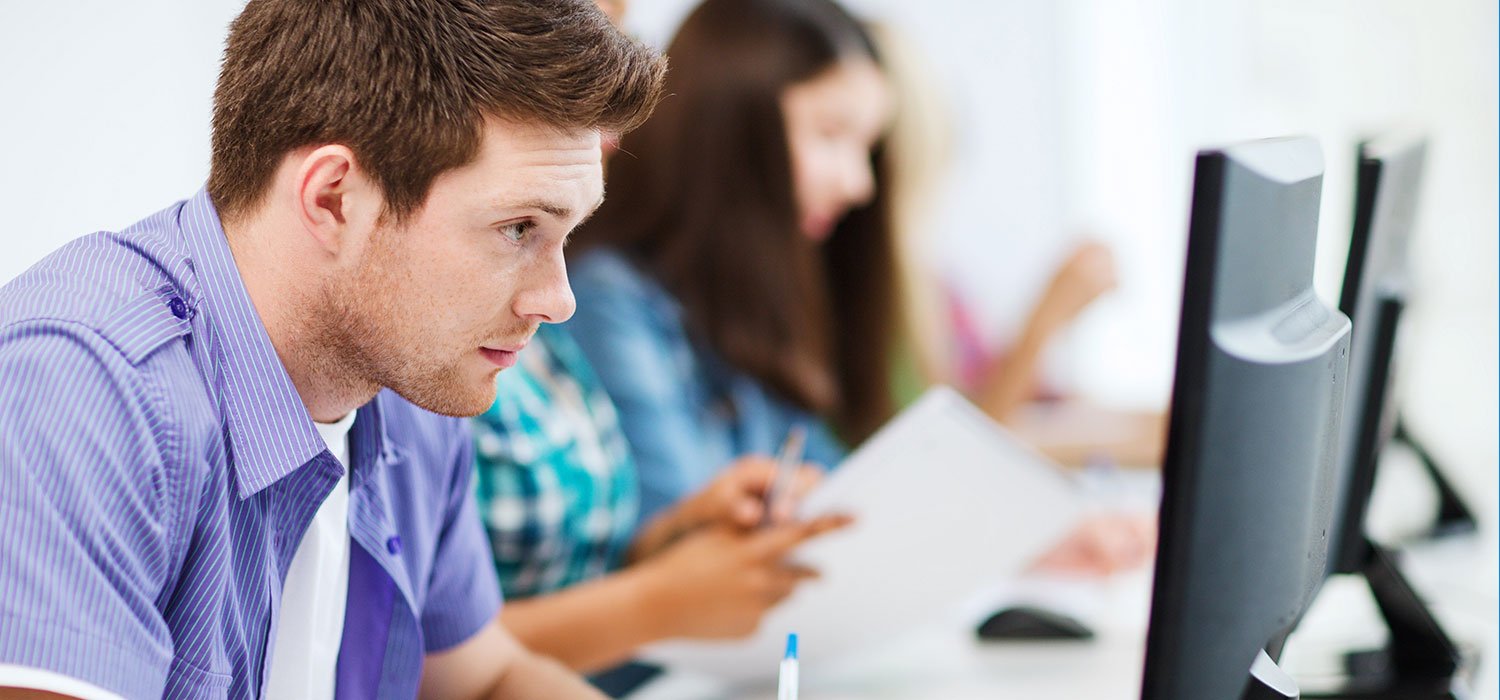 Connect to Move Ahead
Having invested time and energy thinking about your goals, know that you don't have to go it alone if you want to take steps to advance your career. In fact, tapping into your network and seeking out mentors can provide invaluable support and insight to help you succeed in your current position and potentially transition to another role.
As you consider your network, remember that this is a pretty expansive term, so think broadly about who in your professional and personal circles might be able to offer advice or connections to help guide you along your career path and open doors to new opportunities.
This group may include former classmates and instructors, managers or co-workers from earlier positions you've held, or personal connections you've made in various healthcare settings.
In addition to the resources within your network, think about professionals in your field who you admire and who could serve as mentors. Mentors can play a significant role in healthcare training and career trajectories, as well as in personal development.[i]
Seeking out insight and professional guidance and developing a relationship with a mentor can be an important step in your professional development.
You've Got This
There's no question of the opportunity that exist for career growth and professional development in allied healthcare. By focusing on your goals and continuing to develop skills—soft and clinical—you will be empowered to develop a fulfilling career for the long-term. The first step: invest in yourself. The future is bright!
[i] Burgess A, van Diggele C, Mellis C. Mentorship in the health professions: a review. Clin Teach. 2018 Jun;15(3):197-202. doi: 10.1111/tct.12756. Epub 2018 Jan 10. PMID: 29318730.