Healthy frontline workers are one of the key components to healthy communities. In fact, healthcare workers investing in their own wellbeing is one of the greatest contributions they can make to public health.
However, as healthcare workers have been serving on the front lines of the fight against COVID-19, stressful conditions and long hours have many workers on the edge of burnout.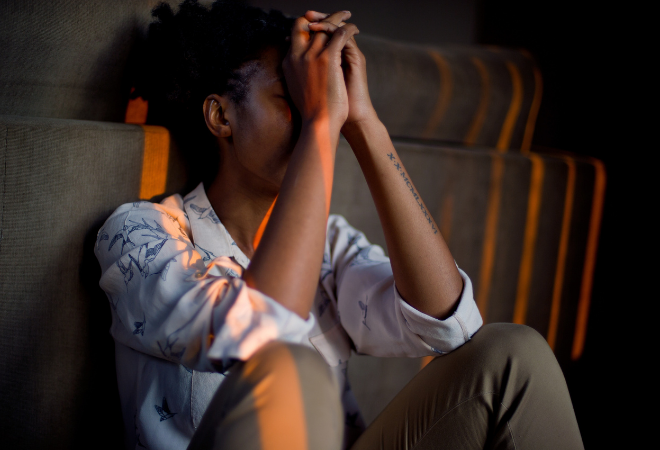 For the healthcare profession, the topic of self-care to prevent burnout has grown in popularity, but unfortunately, many healthcare workers find themselves with barely enough time to breathe, much less breathe deeply.
Self-Care to Prevent Burnout: Why it Matters
The wellbeing and emotional resilience of healthcare professionals are key components of continuing healthcare services during the COVID-19 pandemic, as stated by the National Center for PTSD (2020). Some of the common mental effects of the pandemic experienced are anxiety, panic, depression, anger, confusion, ambivalence and financial stress.
Research shows that, during this intense period, healthcare professionals have been observed to experience serious psychological problems and to be at risk in terms of mental health, further demonstrating the importance of self-care to prevent burnout for healthcare workers who are often so busy caring for others that they neglect themselves. (1)
5 Ways to Practice Self-Care
According to Behavior Therapy Associates Michael Selbst, PhD, BCBA-D and Ashley Zultanky, PsyD, "Burnout is a special type of stress that caregivers and professionals may experience, including a sense of reduced accomplishment and physical and/or emotional exhaustion."
Both doctors agree that self-care starts with awareness, both of where you are at the moment and where you want to be. It requires honestly assessing your level of stress, your physical health and your level of fatigue, among other things.
Practical ways to prioritize self-care to prevent burnout can be as simple as:
Watching what you eat. Be intentional to nourish your body with healthy, whole foods that aren't going to spike your blood sugar or leave you running on empty.

Maintain a consistent sleep schedule. Training your body to go to bed at a set time every night does wonders in reducing stress, as your body begins to anticipate a good night's sleep. This also contributes to a healthy sleep rhythm.

Connect with others. It goes without question that we need each other. Having meaningful conversations with those you trust and spending time with people you enjoy can refill those depleted energy tanks.

Get moving. The importance of exercise in reducing stress has been noted in study after study, as movement releases endorphins and helps the human body blow off steam.

Have fun. Leisure activity is proven to provide stress relief, but you'll want to make sure that it's a peaceful experience. A rock concert is not going to provide the same kind of stress reduction as a slow walk through the park. According to a study published by the Annals of Behavioral Medicine, too much activity can be distracting and negate the calming effects.
Vaccination: A Form of Self-Care
Due to frequent exposure to COVID-19 patients, many frontline workers have dealt with high levels of anxiety and fear of virus infection. While the vaccine rollout has quelled some of these fears and brought some normalcy back to most healthcare facilities, workers may still struggle with residual effects of the trauma brought on by the pandemic.
Learning helpful practices for self-care can go a long way in lessening those harmful effects. Additionally, receiving a COVID-19 immunization can help lower stress levels significantly, as workers no longer have to fear contracting the virus.
Self-Care for a Healthy Future
Healthcare professionals know first-hand the strain that COVID-19 has put on healthcare institutions and the people who work in them.
There may indeed be a light at the end of the tunnel in the fight against the novel coronavirus, but the need to practice self-care to prevent burnout looms even larger. While the future looks promising with the distribution of vaccines, it's imperative that workers not neglect their own physical, emotional, and mental health, for their own sake and for the sake of our communities.
Learn more about National Healthcareer Association and how we support allied health professionals before, during, and after certification.