If you're thinking about making a career change, entering the medical assisting profession, or trying to figure out what to do next as an MA, you may have questions.
What are the essential duties of this quickly evolving healthcare role? What is the job outlook for medical assistants? What is the value of getting certified? What other jobs can a medical assistant be qualified for with the right mix of skills, experience, and training?
Let's take a look at the top questions about being a medical assistant.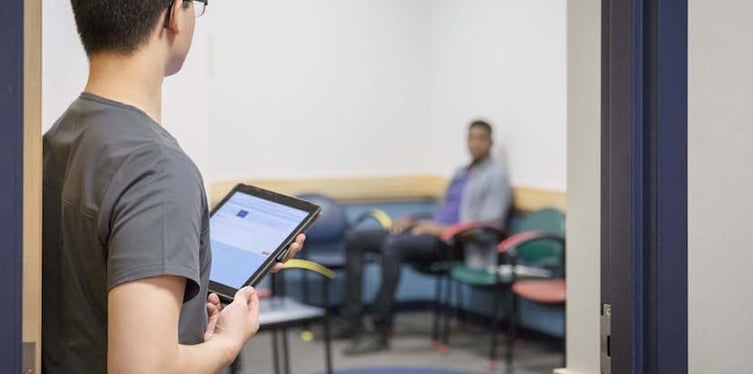 What does a medical assistant do?
A medical assistant is a multi-skilled allied healthcare professional that can
Specialize in procedures commonly performed in the
ambulatory healthcare setting.
Perform both clinical and administrative duties
Assist a variety of providers
They typically work in medical offices, clinics, urgent care centers, and may work in general medicine or specialty practices.
Why do medical assistants get certified?
Certification can provide external validation of competencies to employers and patients along with:
Evidence of a personal commitment to the profession
Competitive edge during the job search
Improved potential for career advancement
NHA certification exams are accredited by the National Commission for Certifying Agencies (NCCA) and updated regularly, ensuring that learners have the most job-relevant knowledge and skills in areas including
Foundational Knowledge and Basic Science
Anatomy and Physiology
Clinical Patient Care
Patient Care Coordination and Education
Administrative Assisting
Communication and Customer Service
Medical Law and Ethics
DOWNLOAD THE DETAILED NHA MEDICAL ASSISTANT TEST PLAN
What jobs do experienced CCMAs have?
While medical assistants have traditionally worked in support positions the MA's role is expanding. There are increasing opportunities for career laddering for those with experience as medical assistants.
In addition to job titles like medical assistant or certified medical assistant or certified clinical medical assistant, here are other jobs that a credentialed medical assistant (CCMA) could qualify for:
Certified Medical Administrative
Medical Receptionist
Medical Biller/Coder
Medical Secretary
Patient Care Coordinator
Patient Navigator
Health Coach
Population Health Manager
Is there a demand for medical assistants?
Not only is there a demand for medical assistants, but the majority of employers agree that certification is important for medical assistants.*
Employment of medical assistants is expected to grow 23% from 2014 to 2024, much faster than the average for all occupations, which are expected to grow around 7% (source: Bureau of Labor and Statistics).
What are the most important skills for an employable medical assistant?
Clinical skills and knowledge are critical, but stand out medical assistants have soft-skills too.
Essential skills of a medical assistant include:
Attention to detail
Highly organized
Effective communicator (written and oral)
Excellent customer service
Ability to multitask
Critical thinking skills
Understand and follow safety procedures
Good listener
GO TO THE NHA JOB BOARD TO BROWSE OPPORTUNITIES
Why choose NHA for certification?
Getting certified with NHA has many benefits including
Access to a content library of continuing education included in your certification fees

Access to an exclusive online community for NHA certification holders

A support team available by phone and online 6 days a week

A simple renewal process once every two years without hidden fees

A dedicated advocacy team representing NHA certification holders to employers and regulatory boards
We asked our certification holders why they chose to earn their medical assisting credential through NHA. Here's what they shared:
"I wanted a career where I could do work that was meaningful but also be able to support myself financially. Being NHA certified has helped me prove to employers that I had not only a certain level of knowledge in my field but the dedication it took to do that extra step."
–Maggie Moss, CCMA, CEHRS
"I think this is a great way to stay current on all the things that are going on in the MA field. I have my current job because of my certification. My employer hires certified personnel over non-certified personnel. This is assisting me in moving up to better positions, both financially and in responsibility."
–William Boddie, CCMA
"I choose to be NHA certified because I have pride in my career. Being certified proves I am dedicated to furthering education in an always changing field."
–Ashley DeVogel, CCMA
"I chose to be NHA certified because of the wide range of opportunities! Building that foundation for the next level is exciting. I cannot wait to see what else is in store in my career."
–Natasha Malufau, CCMA
"Certification shows a dedication to your chosen field. It shows you want to make sure your patients and families have the best in care they can have."


–Reagan Wilder, CCMA
How do you get NHA certified as a medical assistant?
There are a few steps to start the process. The first is checking that you are eligible to take the NHA exam. Visit our medical assistant page to check your eligibility and take the next steps toward certification.
*Based on a 2015 survey by Professional Examination Service of 175 small to mid-employers.