Certification is more than a piece of paper. It's the beginning of a better future — one where you feel empowered to make a difference, not only in your life, but also in the lives of others.

We love hearing from men and women who are #NHACertified as they share what a difference certification has had in their lives. People from all walks of life are drawn to healthcare, and they all have a different story that led them on this path.

Are you wondering if certification is right for you? Or maybe you need to rekindle your passion for healthcare? Here are a few inspiring stories from people like you who have improved their lives through the power of certification.
Susan proved that it's never too late to change your life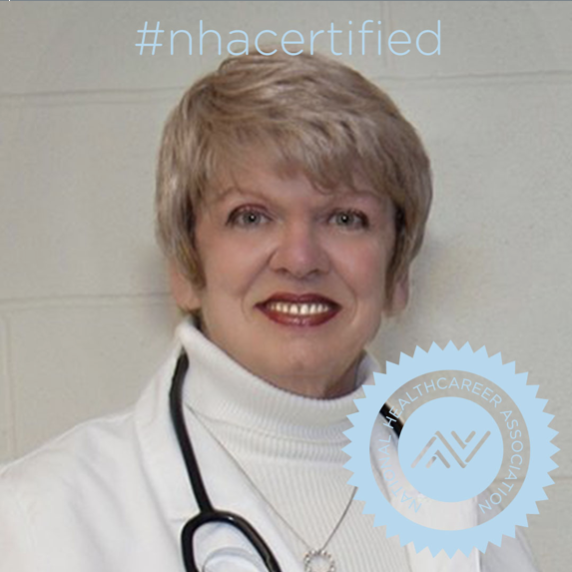 "It's never too late to start a new career. At the age of 64 I went back to school after being a photographer and teacher for 30 years. I had the opportunity to get an educational grant for my CMAA, CET & CPT certifications through the county college. Within 6 months of graduating I was able to get a position with EMSI as a Mobile Insurance Examiner. I have been with them since April 2015. I am currently a CSR in the Hamilton NJ office and also now train the new examiners that come on board with the company. I still do exams that come in the office which entail collecting blood and urine specimens, vitals, EKG's and Senior Assessments. I have been enjoying my new journey that I have chosen as my final profession. Thank you NHA!"
– Susan Meyer, CET, CPT, CMAA
Brindija's certification led her to a job she's passionate about.
"I started off as a pharmacy technician at Walmart Pharmacy for 5 years. Now I work for AHF which is a nonprofit organization that provides medicines for the HIV community regardless of ability to pay. I love what I do it's rewarding to be able to help patients with cost and information on medicine."
- Brindija Henderson, CPhT
Jessica never doubted her path.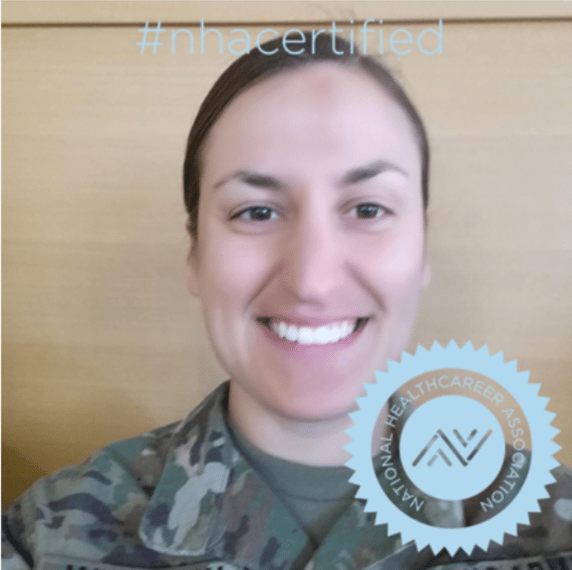 "Healthcare was never just a job or a calling, it was simply a part of my entire self. Knowing that I may have helped someone even with something as simple as directing them through the hospital fills me with joy. I will never question my choice to get into healthcare, my only question is what am I going to learn next?"
- Jessica Mutter, CPT
Tara drew strength and insight from her past experiences.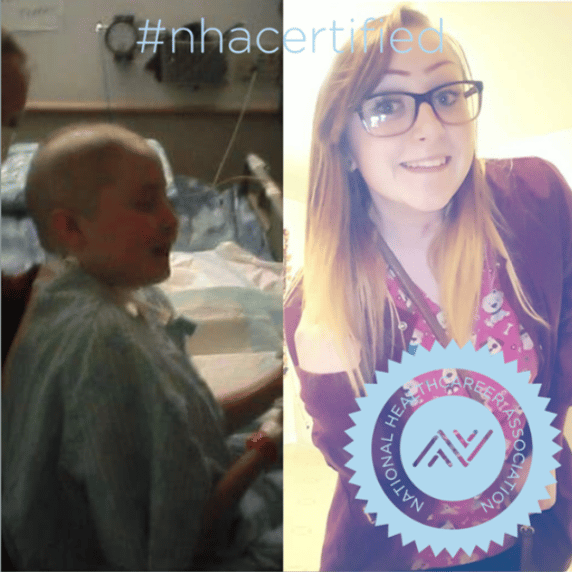 "I had Leukemia at 13, and by next year, I'll be 10 years cancer free. It took me a long time to get an education because of all my recurring illnesses. Patient care is my main priority, because I've been in their spot. I have many friends who are also survivors and some who are no longer with us, so I have some insight on how ill people would like to be treated, and I hope to use that to help build a certain layer of trust with the patients. I'm glad I chose to get into medical assisting, it was one of the best decisions of my life! Big shout out to being #NHACertified! I don't see myself wanting to do anything else!"
- Tara Foreman, CCMA, CET, CPT
Shrerail is confident knowing she has an edge.
"I chose to be NHA Certified because it gives me a level up on the competition. I worked several years only trained to do my job. Now that I have taken the official step I definitely feel accomplished. I don't know why I waited so long! My certification keeps me excited about my career because not only do I have training, I now have the knowledge to care for patients as well. Totally worth it."
- Shrerail Holder, CCMA, CBCS
Haley was inspired by her grandfather's nurses.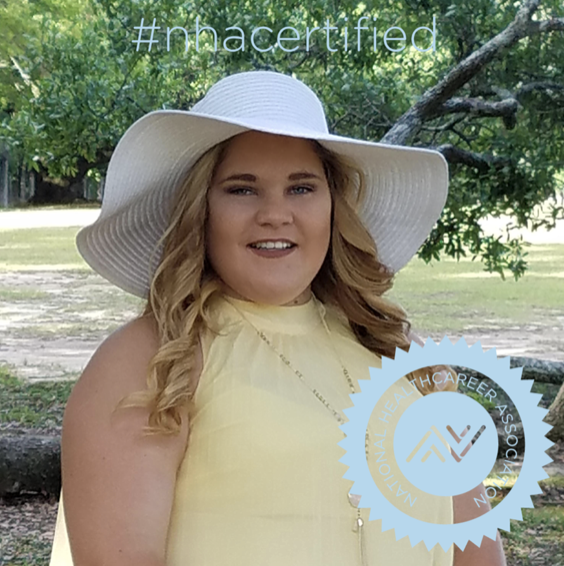 "When I was 8 my grandfather passed away, since then I knew that I wanted to do nursing. The way those nurses cared for him and made the family feel so at home and comfortable made me strive to do that as a career."
-Haley McDonald, CPCT/A
Lashelle went back to school after 20 years off and finished at the top of her class.
[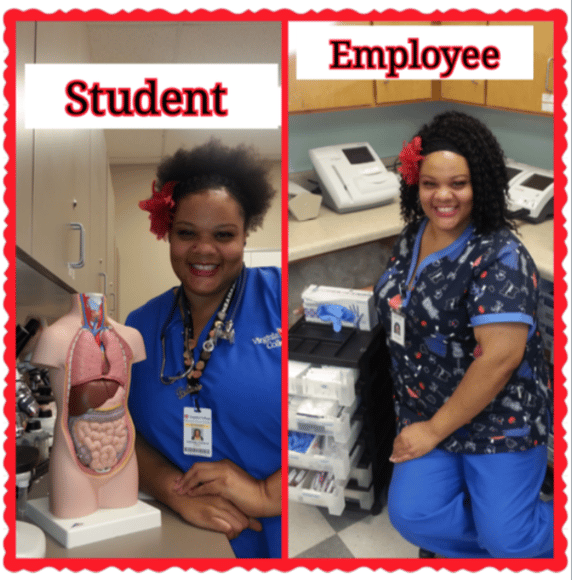 "I enrolled in school to earn my CCMA because I wanted something for myself. At that time, it had been 20 plus years since I had graduated from high school. I am proud to say, I graduated No. 1 in my class with a 4.0 and perfect attendance. I landed a job at the very same clinic that I did my externship at. I earned my CPT as well.
All I can say is that you have to start somewhere. I do not regret for a minute my decision to continue my educational journey. I do regret not starting sooner."
- Lashelle Wanda Kirkland, CCMA, CPT
Trishae made her children proud.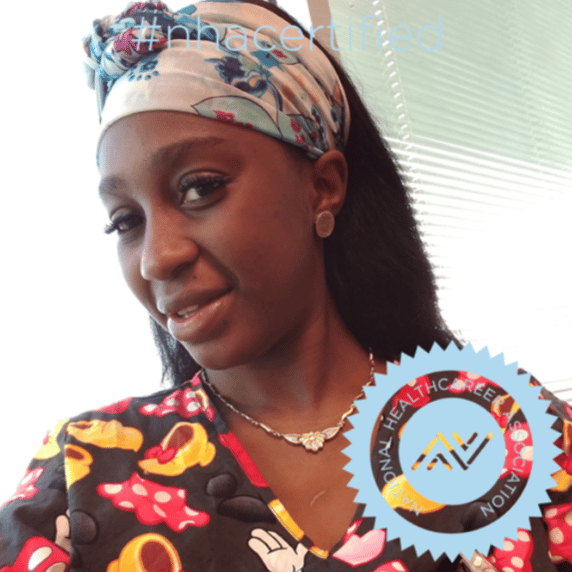 "I chose to be NHA certified to not only advance my career, but to lead by example and give my children something to be proud of. I've always had a passion for helping people and as a little girl I always dreamed of working in a hospital — now I'm one step closer!"
- Trishae Petty, CPT
Frontline healthcare professionals like these are the reason we're so passionate about certification. We're proud to support people who are making a difference in the world.
If you're #NHACertified, what's your story? We want to know why you chose to empower your future and what led you on the path toward becoming a healthcare professional. Fill out the form using the link below and help inspire others on their journey!