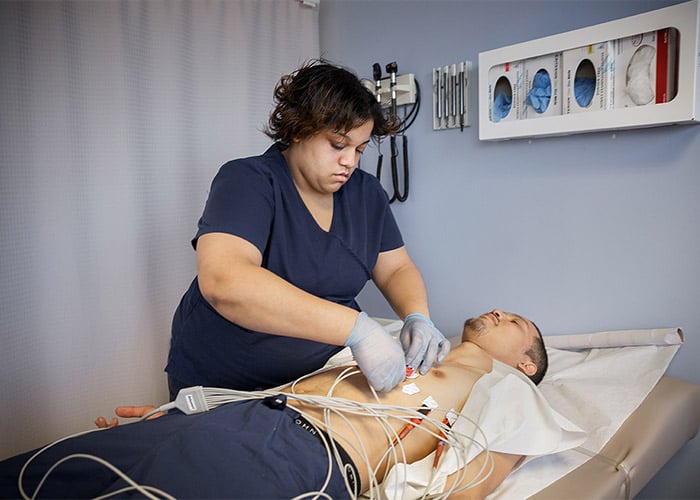 EKG rhythms provide important data for the diagnosis of heart conditions.
Certified EKG Technicians (CETs) administer EKGs during physical exams, when cardiovascular problems are suspected, or in preparation for surgery.
The word electrocardiograph is derived from the Greek electro, meaning related to electrical activity; kardia, meaning heart; and graph, meaning "to write".
This technology is used every day, but it took a lot of scientists, inventors, and even frogs to get to where EKGs are today.
From frogs to buckets of salt water, here are a few facts to highlight the weird history of EKGs.