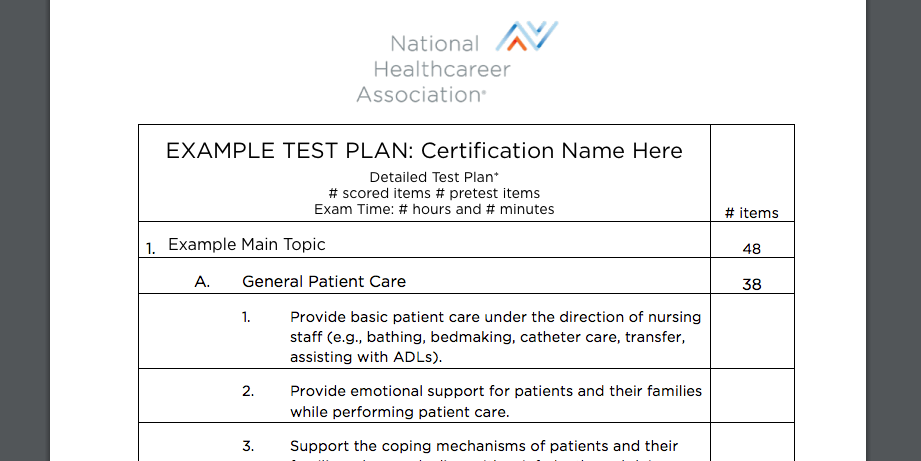 Does your upcoming certification exam feel like a mystery? Wondering what's going to be on it?
Enter, the NHA certification exam test plan.
There is a different test plan for each of NHA's certification exams available for trainers and instructors to use preparing their students and for exam candidates.
The test plan is used as the guide for creating the exam, as well as building the content in NHA study guides and practice tests* and while it won't teach you what you need to know to pass the test it can be a helpful free resource for planning your studying – but how do you read one?